Running a property of any size needs a certain amount of machinery. We inherited a Chinese made YTO tractor when we bought the property & with quite a bit of TLC, it served us well. Ken managed to get it bogged from time to time & he had a hankering for something a bit more robust, with a cab to keep him warm (or cool) & dry.
The opportunity arose this winter when Case put out a special offer, so a deal was done, which even included a trade-in. The new tractor was delivered in August & the old one farewelled.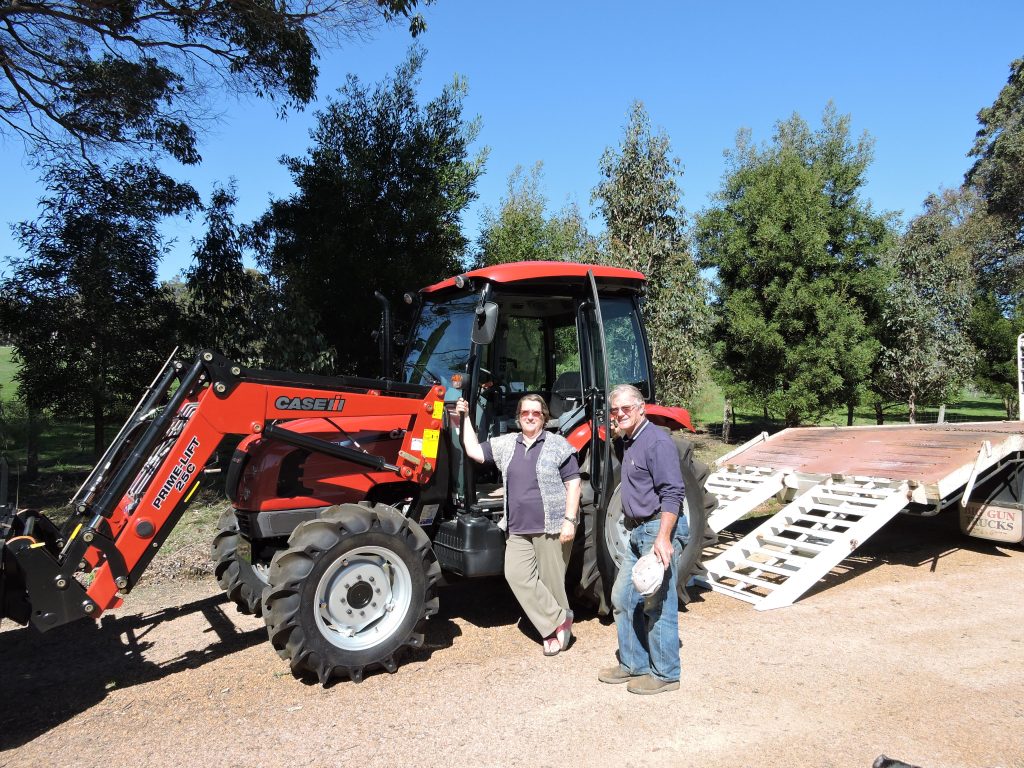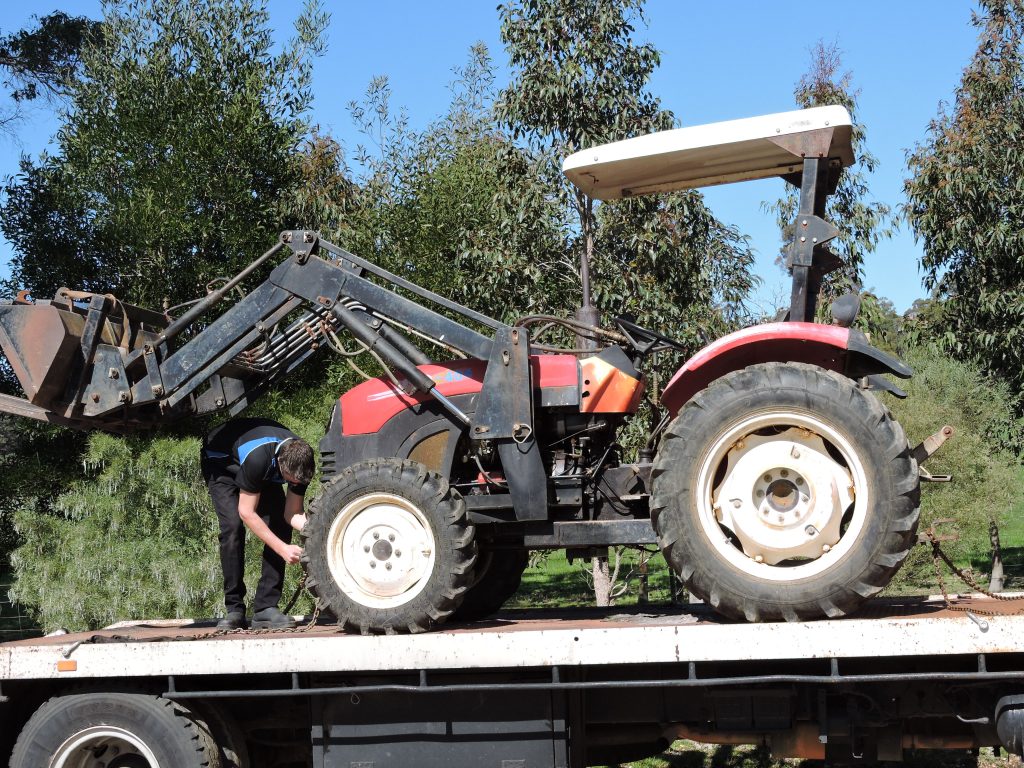 Gumtree is one of Ken's favourite web sites, is referred to regularly & sometimes brings up some items of great interest. Some months ago we acquired a 1000 litre fuel tank that hadn't been used for quite a few years. Ken has spent many hours trying to clean it out, but it is still a work in progress. However, the same seller had some other interesting items to sell, so we brought home a ripper, a carry-all, several sets of harrows & a scarifier.  All need some work to get them into a useful condition but will provide Ken with many hours of tinkering this summer. Moreover the seller's property had once been a vineyard & he had some great port for sale ,which we enjoyed around the camp fire on our Pilbara trip!
A more expensive purchase through Gumtree was a 2.4 m Vikon hay mower which was is excellent condition for its age. Ken has spent many hours topping the paddocks in the hope of reducing the seed set of capeweed & unwanted grasses, such as canary grass. This has allowed some of the other more desirable species to come through & the stock have been happy to pick through the drying vegetation. Next season we will be able to see if the experiment was worthwhile.
With the purchase of the mower, it made the slasher redundant. Happily we were able to sell it quite easily through Gumtree for a good price.
Another place for bargains is the Facebook page "Donnybrook Buy & Sell". Last week we acquired a very old 3 point linkage fertiliser spreader. Ken is now busy getting this into full working order so he can spread some lime & other fertiliser on the paddocks next year.
A trip to Bunnings in Bunbury or Busselton never sees us come away empty handed, nor it seems, a visit to an agricultural supplier, so now we no longer need to rely on borrowed specialist tools for odd jobs or sheep work.
Still on Ken's wish list is another pump to make a standpipe near the main dam, so that he doesn't need to keep changing hoses when carting water for the orchard irrigation system. Several times a week in summer, he pumps water from the dam by means of the house irrigation pump, into a 1000 litre IBC on the trailer behind the tractor, then empties the water into one of the 4 IBCs set up in the orchard, from which water gravity feeds to the various trees. Most of the stone fruit trees have been netted to keep the parrots out, so we hope that the nets & the watering will see us enjoying more of our own produce this summer.