With the landscaping to the main dam complete, we just watched the water level rise after each downpour.  Several adjustments (ie: loads of dirt) were needed to contain the water, but on the whole it was all working well.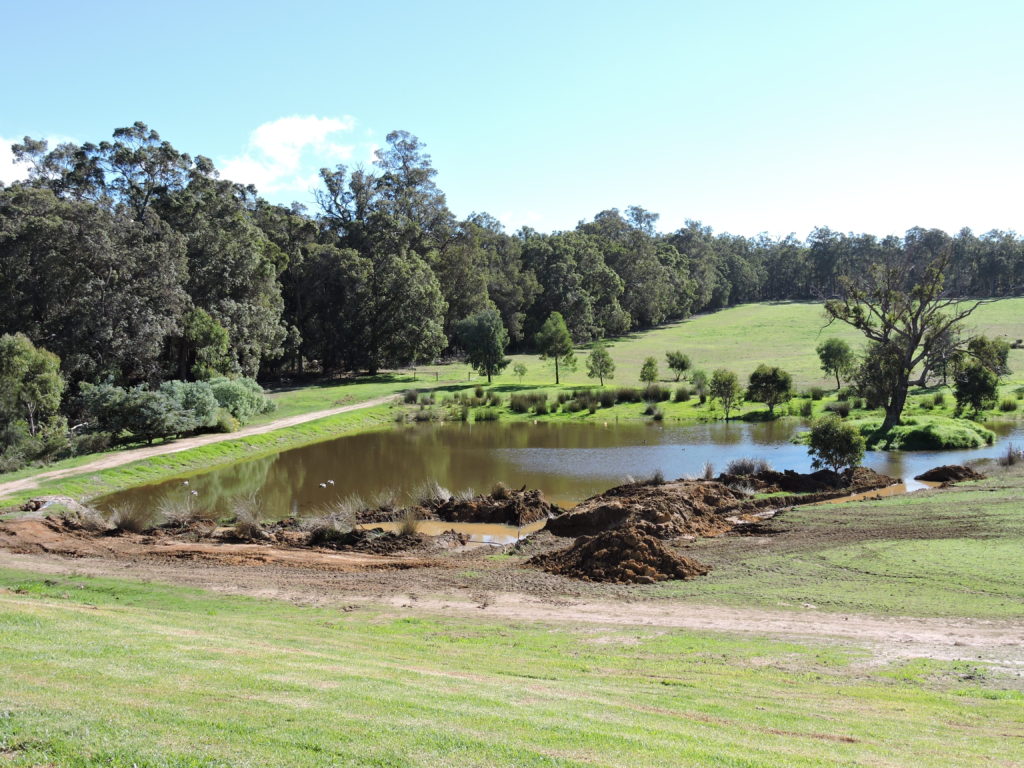 As it reached capacity, more work was needed around the "chimney" & fortunately it was only a few errant rocks that fell in the water!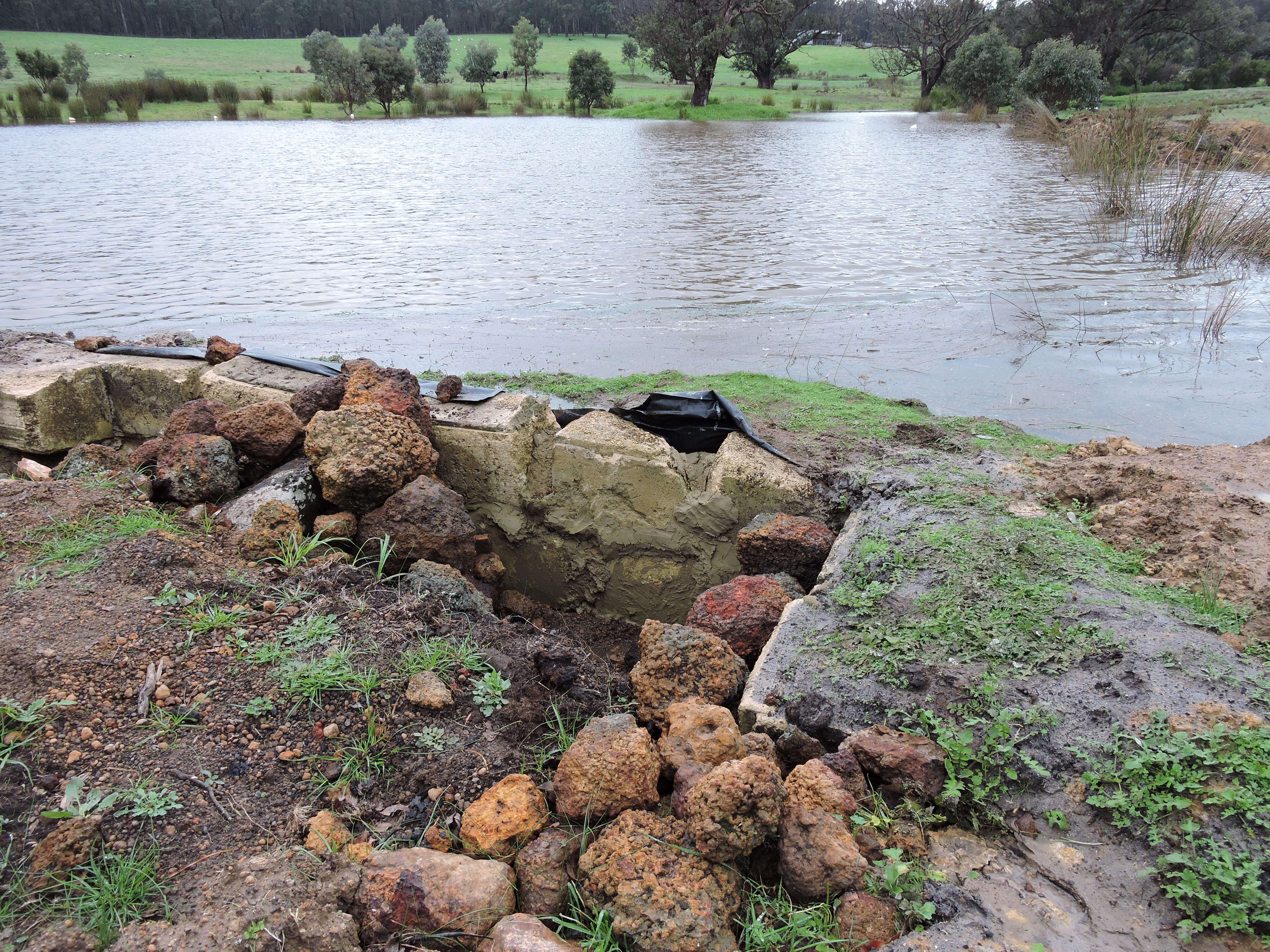 Of course, boys will be boys & Ken & John weren't happy until they put "ss Copper" on the water to find out how deep it was, John rowing & Ken depth sounding with a long length of PVC pipe.
As I've mentioned before, this winter has been wet, but then in mid July it really rained, with 57 mm falling  one Friday  to Monday & 150 mm falling the following Friday to Monday. By late on the second Saturday morning, both dams were flowing over at a great rate. Ken took some wonderful pictures of the floods.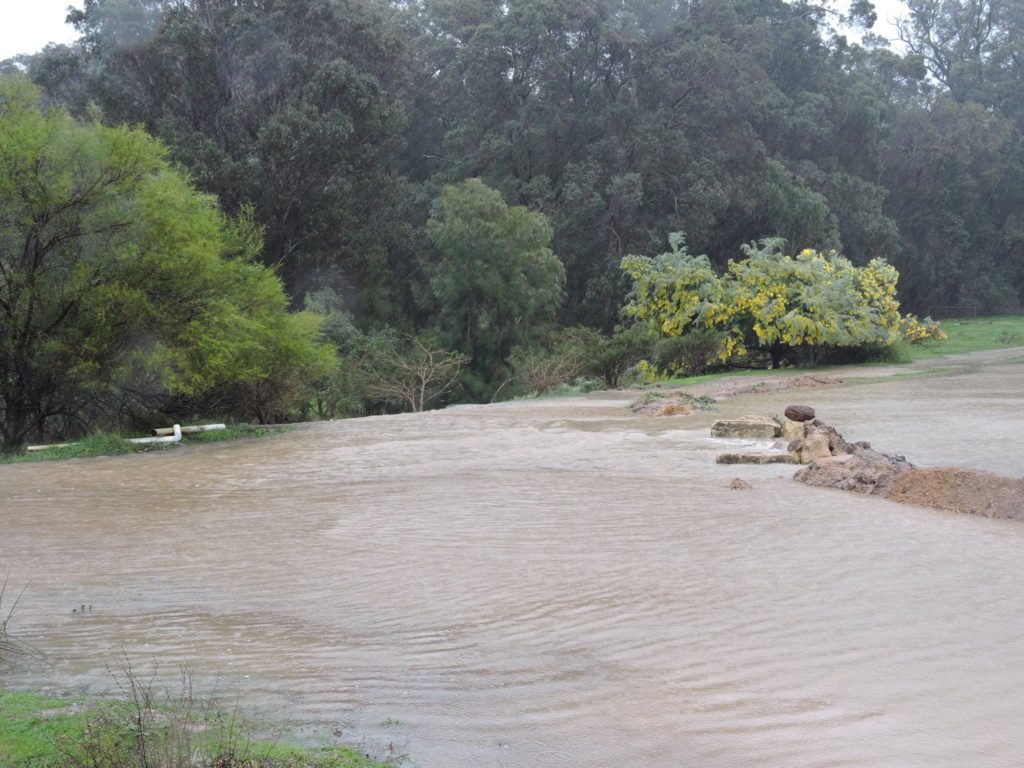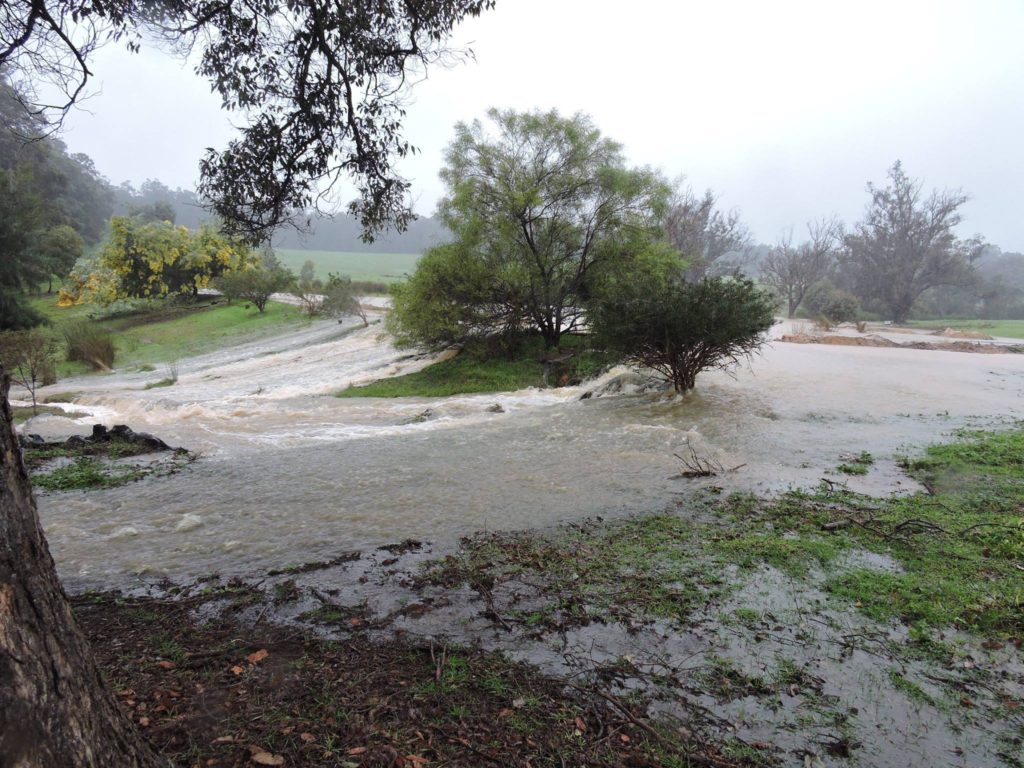 A total of 251 mm fell in July &  a further 182 mm in August. We  had some lovely sunny days in between, but so often a lovely day was  interrupted by a short sharp shower.  September arrived with the days getting longer &  some  fine spells to get busy planting summer vegies. However, the rainfall tally continued to mount with 91 mm falling during the month & a further 81 mm in October.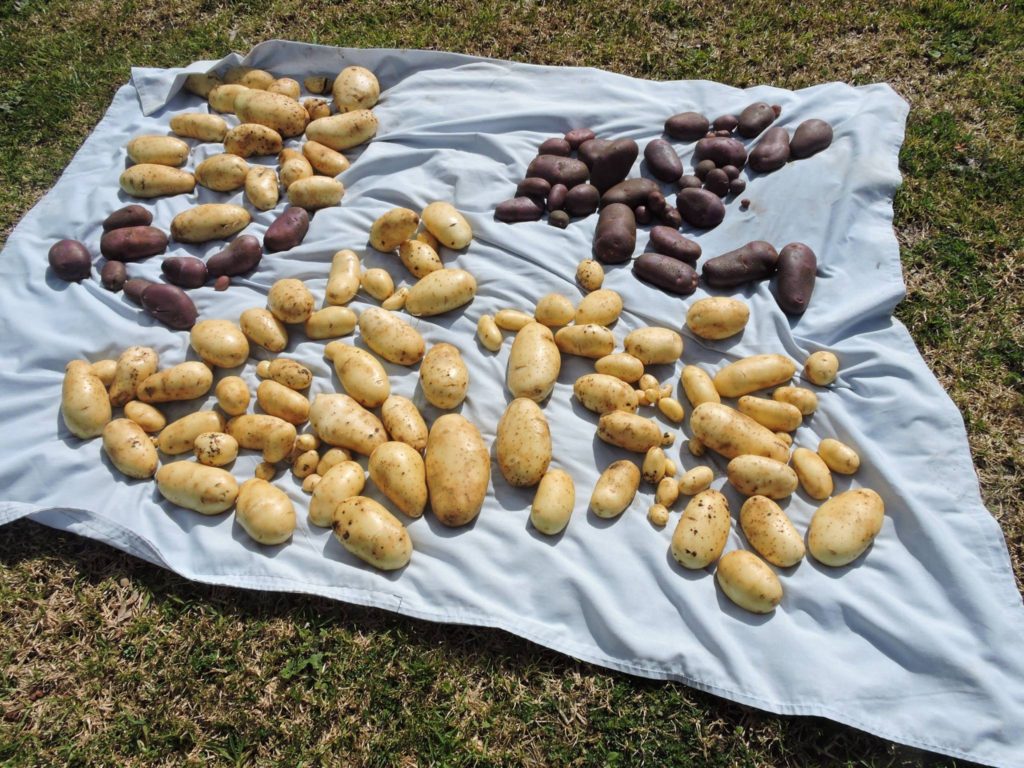 The restricted burning season begins on 1 November so at the end of October we set fire to the pile of fallen branches we had accumulated, having first extracted any decent firewood. There was nothing else to burn as everywhere was still green & lush with the dams still running over their respective spillways.  Now, almost at the end of November, the main dam is starting to drop as we have begun watering the lawns around the house, but only now are the paddocks starting to dry off. Ken spent several days with the slasher behind the tractor, just taking the tops off the grass to stop the weedy grasses seeding. Total rainfall for the year so far is 1132 mm.