The rains came early this year & they have hardly stopped. Four wet days in January & the house tank was full, the paddocks came green & the lambs grew. The heat of February spoilt the germination, but the kikuyu hung on in the wet areas. Three wet days in March revived everywhere & in mid April the rainy season began. It rained through the rest of autumn, into winter & now in late August, the yearly total has reached 865 mm, The extension work to the main dam has paid off, with the landscaping helping to contain the water.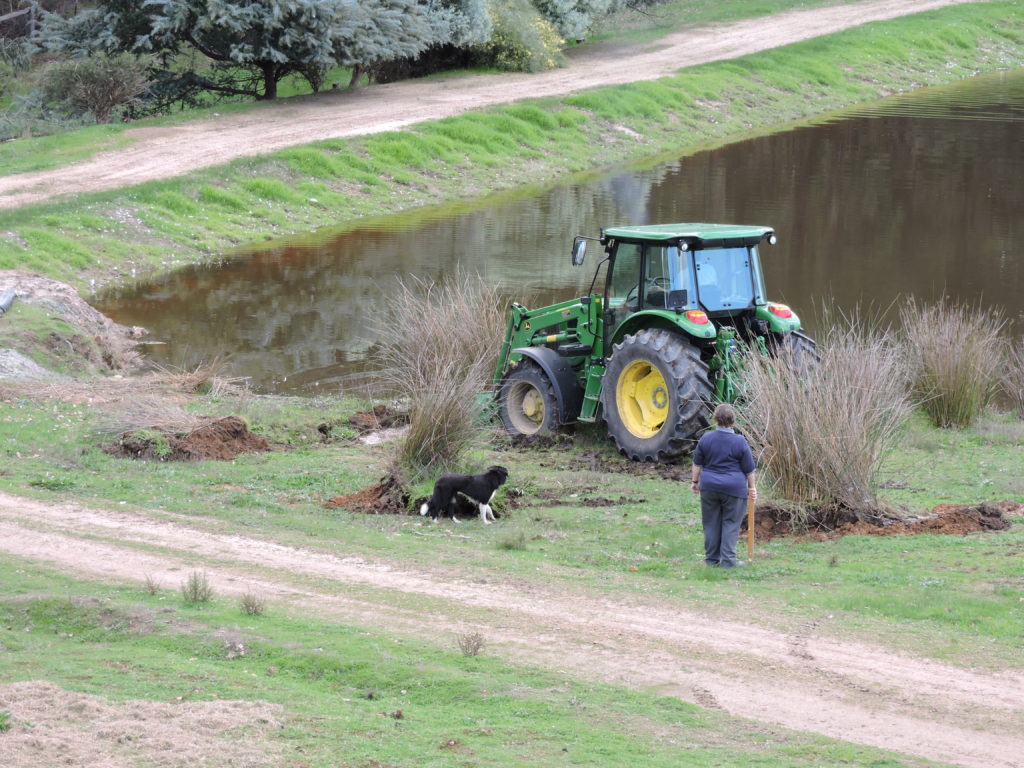 The heavy falls in mid July saw the main dam go over, but no major damage, just a bit more dirt was needed in strategic places. Springs developed in both West End & East End paddocks as well as the House paddock. The lower part of Central Park was a "no go" area as it was so wet. We have had a few cold nights with frost & on the coldest morning, Hilda gave birth to twins, both girls, one black & one brown.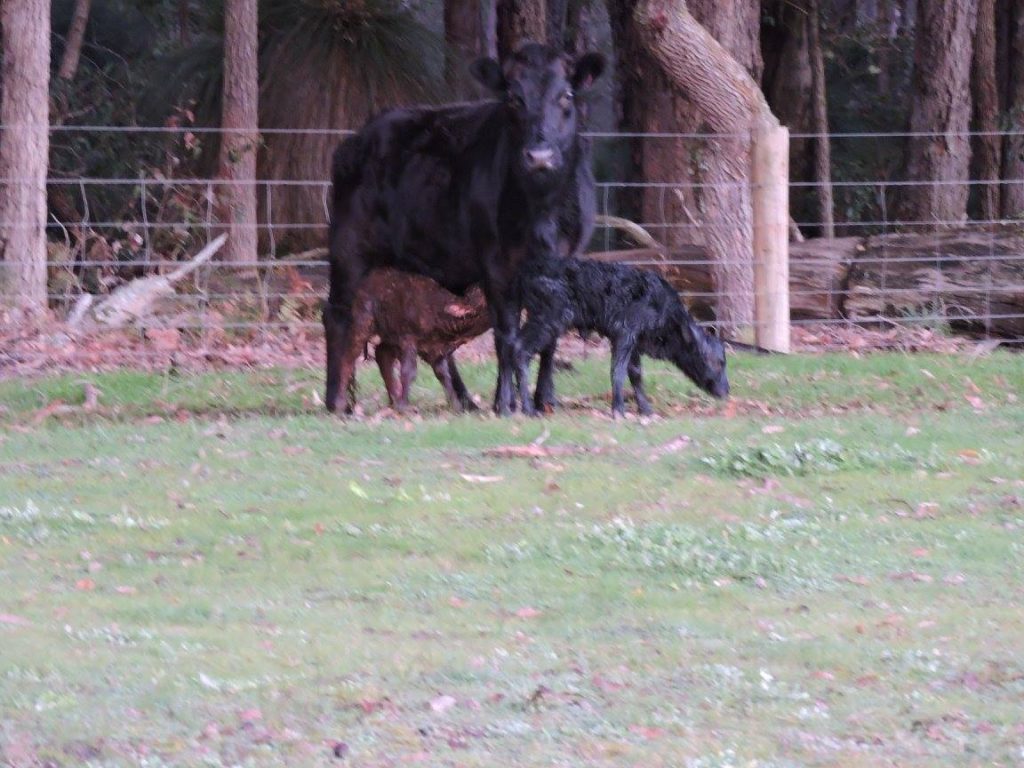 The following very windy day, Trudy had her calf, a dark chocolate boy, so we have next year's beef sorted & two heifers to breed or sell. Sunny has proved a good investment & his next progeny is due in November. Honey is looking quite large already.
The chooks have a stream running through their yard despite some drainage channels cleared around them, so collecting eggs requires gumboots. Despite this, they continue to lay well.
Ella still loves the water, though has given up swimming to spend her time plodging  in soaks & drains. She is quite grown up, having had her 1st birthday, but is being a bit of a rebel at present, especially when it comes to finding things to chew!
The Mountain Ducks hatched 9 ducklings, of which 8 have survived  to now be 3 weeks old.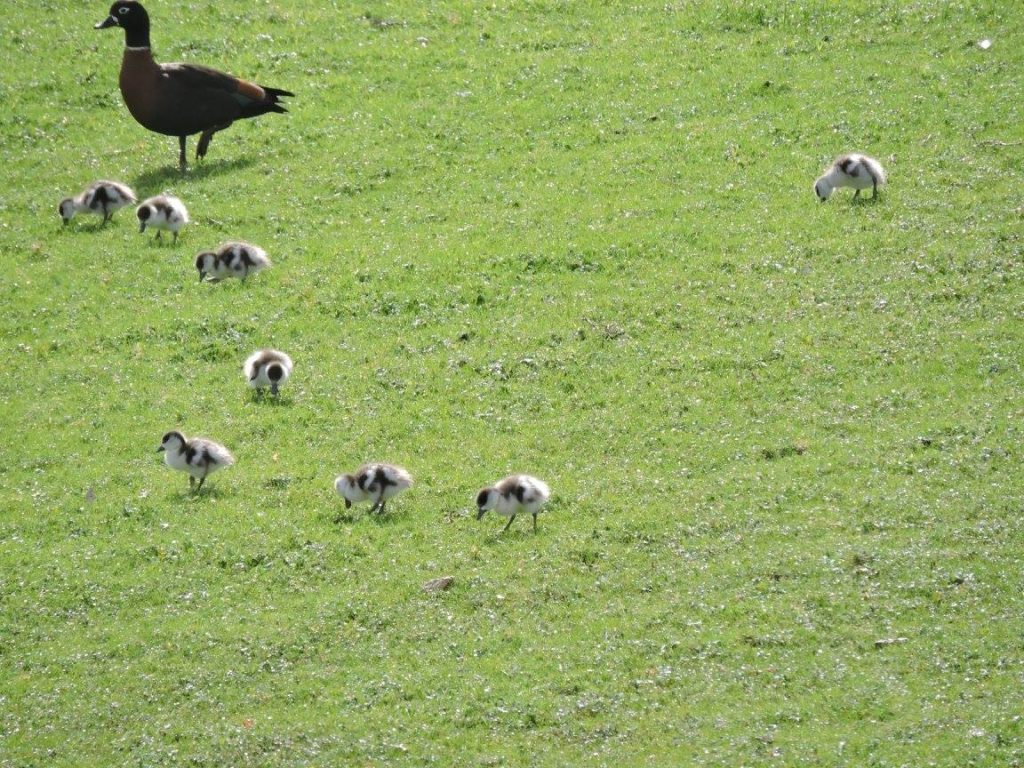 The geese are laying on the much reduced island & some are sitting on eggs so no doubt there will be goslings in a few weeks time.